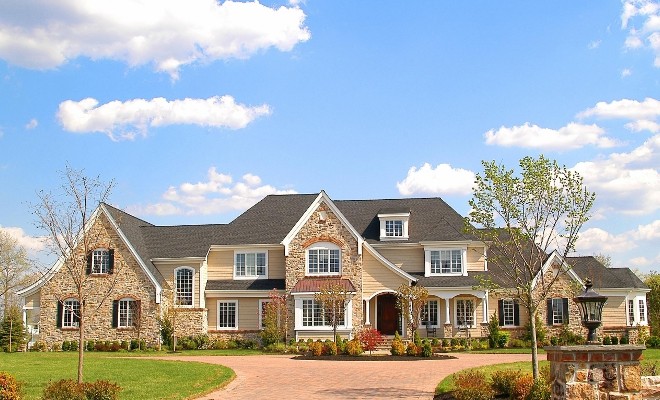 Bigstockphoto
Adam Jones Baltimore House
|
Adam Jones is living his dream. At a young age, his decorated MLB baseball career has already earned him a high level of recognition and a six-year, $85.5 million extension with the Baltimore Orioles. Everyone dreams of what they would do with millions of dollars if they had it. What was one of Adam Jones' first major purchases? The talented center fielder of snagged himself a sweet piece of real estate to place down roots in the city that has shown him so much success and favor.
Adam Jones MLB Draft
Adam Jones joined the Seattle Mariners in the first round of the 2003 draft. He made his MLB debut on July 14, 2006 with the Seattle Mariners, after rising among the ranks within their minor league system. In 2008, he was traded to the Baltimore Orioles – where he has been for the majority of his major league baseball career. The center fielder is a celebrated player within the MLB league and and has become the face of the Baltimore Orioles franchise.
Adam Jones Baseball Career Stats
Adam Jones' career stats are beginning to peak as he transitions from an incredibly talented player into a great player. He recorded 500 and 501 career RBIs at his 981st regular-season game and his 3,680th time at bat during the Orioles' game against the Houston Astros on Sunday, May 11, 2014 (Bleacher Report). Most of Jones' RBIs have been accumulated during his time with the Orioles, with only about a dozen recorded during his first year in the MLB league with Seattle Mariners. As of May 11, 2014, he also holds a .279 batting average, 1026 hits, 144 home runs, 77 stolen bases, and 530 runs (MLB). "Jones has been a consistent run producer in the Orioles lineup for years now, recording 80 or more RBI in three consecutive seasons. His career-best total of 108 came during his 2013 campaign, when he also logged a personal-best 33 home runs and slashed .285/.318/.493" (Bleacher Report).
Adam Jones MLB All Star
Adam Jones is a two-time All-Star. He was named most valuable Oriole in consecutive 2012 and 2013 seasons. Jones was the recipient of the Rawlings Gold Glove in the 2009, 2012 and 2013 seasons and the Silver Slugger Award in 2013 (Bleacher Report). Adam Jones is launching into iconic status within the Baltimore Orioles franchise as he has "already broken into the top 10 in several statistical categories among Orioles outfielders all time. He sits at fifth in home runs (140) and ninth in RBI (489), while posting a .281 average during his time with the team" (Bleacher Report).
Adam Jones Baltimore House
In March 2013, one year after signing a six-year, $85.5 million extension with the Baltimore Orioles, Adam Jones decided to become a Baltimore-area resident by purchasing a $1.75 million, traditional home in Baltimore County at the age of 28. In the press, Jones' significant real estate investment as a MLB player was slightly overshadowed by news of the seller; state records revealed that the seller was none other than Malcolm Cameron, a.k.a. Cam Cameron. The controversial offensive coordinator of the Baltimore Ravens sold his home to Adam Jones a few months after getting terminated just prior to Ravens' big Super Bowl XLVII win in early 2013.
What does $1.75 million buy you in Baltimore County? If you are Adam Jones, it will get you nothing less than a 1952 mid-century traditional home on Falls Road, Lutherville, Maryland of 6,600 square feet of living space with 5 bedrooms, 4 baths, 3 fireplaces and 3-car garage (Zillow). The stunning home has both beautiful formal rooms and informal gathering spaces. Its luxury features include a first floor gourmet kitchen, a mahogany study, state-of-the-art systems, three master bedroom suites, and a family room addition with a second master bedroom suite. Jones' outdoor space is equally stunning with a pool, bluestone patios, and 3.5 acres of sweeping lawns (Baltimore Business Journal).
Adam Jones Baltimore House recap: How far do you think Adam Jones' career will rise? With $2 million to spend on a home, what city within Baltimore County would you purchase or build your dream home?
Dream Big!