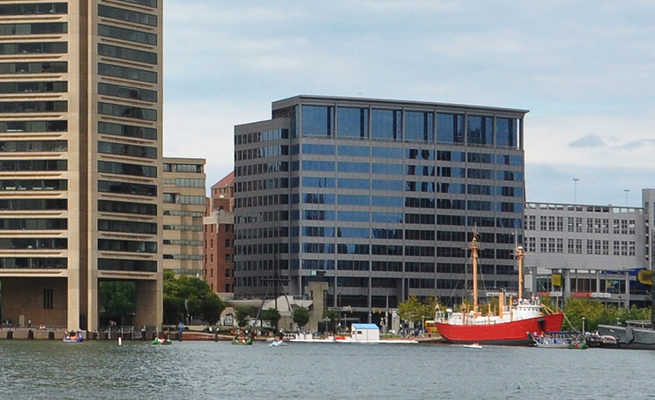 Dreamstime
Justin Timberlake Bi-Coastal Experience
|
Justin Timberlake has reached a new pinnacle of success. After an 11 year hiatus from his second studio album, he released his insanely popular album entitled The 20/20 Experience in 2013. The work expanded into a two part album with a massive tour and collaboration with Jay-Z. In October 2012 Justin married the woman of his dreams, Jessica Biel. And with beautiful homes on 2 coasts, it is difficult to not say that Justin Timberlake is living life to the fullest.
Justin Timberlake Career
Are you watching Jimmy Kimmel Live on ABC right now?!?! #The2020Experience #2of2 #JKL pic.twitter.com/MRPxVR0Zg8

— Justin Timberlake (@jtimberlake) September 25, 2013
Hailing from Memphis, TN, Justin Timberlake is one of those rare and insightful people who knew from a very young age what his career path would be. At only 8 years of age he costarred on The All New Mickey Mouse Club (1989). He went on to sing at the prestigious Grand Ole Opry (1992). A year later he competed on Star Search (1993). Three years later NSYNC was born and his rise to fame was assured.
Justin Timberlake Solo Career
Justin Timberlake's third studio album entitled The 20/20 Experience released in March 2013. "Its lead single "Suit & Tie" was peaked within the top five in several countries worldwide, and reached 3 in the US, and its second single "Mirrors" reached number 1 in the UK and 2 in the US" (Wikipedia). After the album's immediate success, Justin announced that The 20/20 Experience's second part would launch in September 2013.
Since branching out into a solo singing career, Justin has also taken on writing and acting on television and movies. Justin wrote an episode of Ugly Betty (2007), The X-Factor (2008), Dancing on Ice (2010), 3 episodes of Live from Studio Five (2010), Glee (2010), 6 episodes of Saturday Night Live (2006-2013), and The Tonight Show Starring Jimmy Fallon (2014).
Justin has also contributed musical performances to a number of TV series and specials. He performed 2 times on So You Think You Can Dance Australia (2008), So You Think You Can Dance Canada (2009), and twice on So You Think You Can Dance (2009). He appeared on the MTV Movie Awards (2009) and The 55th Annual Grammy Awards (2013).
As an actor, Justin Timberlake has done numerous guest spots on a wide variety of television series, including CSI: NY (2006 and 2007). His most recent starring roles have been in movies such as The Social Network (2010), Friends with Benefits (2011), and Trouble with the Curve (2012).
Justin has 47 award nominations for his acting and musical contributions to the arts during a period spanning more than the last decade (2000-2014). His wins also span his acting and musical career.
Justin Timberlake Bi-coastal Experience
"@aliheardkelly: Yes this is playing right now, vinyl sounds amazing. Solid album @jtimberlake pic.twitter.com/HwZDbsJVhj" #LongLiveVinyl

— Justin Timberlake (@jtimberlake) April 23, 2013
TV appearances and business projects keep Justin Timberlake busy working on both the East and West coast, requiring him to have amazing homes in New York City and Los Angeles. Justin purchased a newly-built Hollywood Hills home in July 2002 for $8 Million. The beautiful Mediterranean-style house is 12,545 square feet with 5 bedrooms, 8 baths, and a guest house. The home also has a theater and a tennis court. Eight years later, Justin purchased an amazing penthouse in the Big Apple. His modern $6.5 million Manhattan penthouse is located in the prestigious Soho Mews on West Broadway, New York City, NY. The 2,598 square feet condominium is an extraordinary space with 7 rooms in total, including 3 master bedroom suites, and 3.5 baths. His kitchen features elm and smoked glass cabinets as well as state-of-the-art appliances. The master bathroom is decked with five-fixture Statuary marble, glowing heat floors, oval freestanding tub from Kaldwei, glass-enclosed frame-less shower, and Valcucine vanity. The property has its own 850 sq. feet private outdoor wrapped terrace and a triple exposure interior with clear view of the New York City skyline. "A spectacular glass shaded wall and 10 feet and 2 inches high ceiling offer consummate light and dazzling views of Soho and the Empire State Building" (Dailymail.co.uk).
Ideal Justin Timberlake Home
The perfect Baltimore penthouse condo for Justin Timberlake is at the Ritz-Carlton. His luxury residence would be situated on the Inner Harbor with the best views of the Baltimore skyline and harbor, especially at night. The marina access offers Justin and wife Jessica Biel romantic yacht or sailboat trips with direct access to the Chesapeake Bay. Other amenities include a state of the art spa & salon, a screening room, a fitness center, and private gardens. The condo should be spacious with at least 5,000 sq. ft. with 3.5 bedrooms and baths. The interiors should be in an immaculate modern style to reflect Justin Timberlake's uber-stylish persona. Like many other Baltimore celebrity homes, his home would require world-class features and top-notch security.
Justin Timberlake Bi-coastal Experience recap: Where you think Justin Timberlake spends most of his time, West Coast or East Coast? Which home would you rather own – his Hollywood Hills mansion or his Manhattan penthouse?
All the Best!