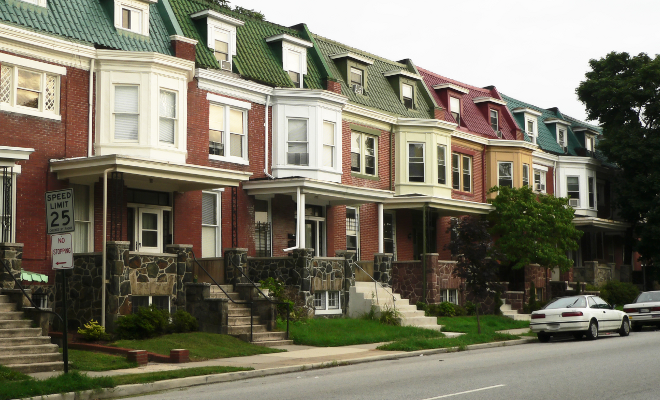 Bigstockphoto
Paul Rabil Man Cave
|
Paul Rabil is the unrivaled face of lacrosse. With a trail of lucrative endorsements and frequent media exposure, the world champion lacrosse player knows how to dominate on and off the field like a true pro. No matter what team Rabil is recruited to play on, his roots are firmly planted in Maryland – as an Elkton native and a John Hopkins graduate. His Canton townhome in Baltimore, Maryland is located a block from another athletic superstar, Olympic swimmer Michael Phelps. Because of lacrosse's rising popularity, the TV producers of Man Caves (DIY Network TV series) reached out to Paul Rabil and offered him a top-notch basement redesign. With the help of Man Caves host and former Baltimore Raven Tony Siragusa, the basement makeover perfectly celebrates Rabil's signature sport.
Paul Rabil Lacrosse
At the age of 12 Paul Rabil began playing Lacrosse. Even though this sport was not his first or even second choice, when he entered DeMatha Catholic High School and joined a team consisting of some of Maryland's best Lacrosse players, he was sold. During his high school years he was twice an All-American, and was honored as the Washington Post Player of the Year.
It is no surprise that he chose to go on to college and play for the most prestigious division 1 program at Johns Hopkins University where he became that institution's leading scorer in history. He also earned such honors as NCAA Midfielder of the Year, 4 awards as USIL All-American, and twice a National Champion.
Paul Rabil Professional Lacrosse
Chosen as the #1 draft pick in Major League Lacrosse, he began his career with the Boston Cannons. Ironically, he was also the #2 draft pick in the National Lacrosse League and went to the San Jose Stealth allowing him to play in both leagues at the same time.
Paul continued to excel in his chosen sport winning many awards and honors over the years including championships in both leagues. He has been 2010 FIL World Championship MVP, Major League Lacrosse MVP twice, Offensive Player of the Year 3 times, played on 9 All-Star teams, and he holds the record for most points in a single season.
Paul Rabil Team USA
As if playing in 2 leagues at one time was not enough, 2010 saw Paul join Team USA Lacrosse and the struggle to regain the FIL World Championship from Canada. Paul earned a World's Most Valuable Player award for his efforts and Team USA won their first Gold in 8 years when they took the title away from Canada.
#99 has continued to earn every accolade which has been accorded him. Stunning performances and impressive stats are the name of Paul Rabil's game.
Paul Rabil Man Cave
Paul Rabil's Baltimore townhome now has as much game as its owner thanks to the DIY Network. In three days, the Man Caves DIY team completely transformed Rabil's basement into a true celebration of lacrosse and Rabil's career achievements. The space is both a perfect place for entertaining and an incredible place for him and wife Kelly Berger (#5 team USA lacrosse player) to hangout. The space has a modern vibe with dark wood modular shelving to display Rabil's coveted helmets. The adjacent wall covered in AstroTurf is smattered with plaques and framed editorial features to spotlight his greatest lacrosse achievements. Sitting against the AstroTurf wallpaper is a mammoth sectional which faces a large screen plasma TV placed above a bar with marble counter tops. Even though Rabil's favorite feature is the bar, the room's hidden multifunctional features are as equally as impressive. Rabil told Baltimore Style: "There's a door that comes off its hinges to become a ping pong table. And I can just push a button and a Pioneer turntable comes right out of the bar so I can DJ."
Paul Rabil's episode of Man Caves airs on DIY Channel in Fall 2014, marking the show's 150th episode.
Paul Rabil Man Cave recap: What must-have features would you love to have in your den or man cave?
Keep Your Dreams Alive!