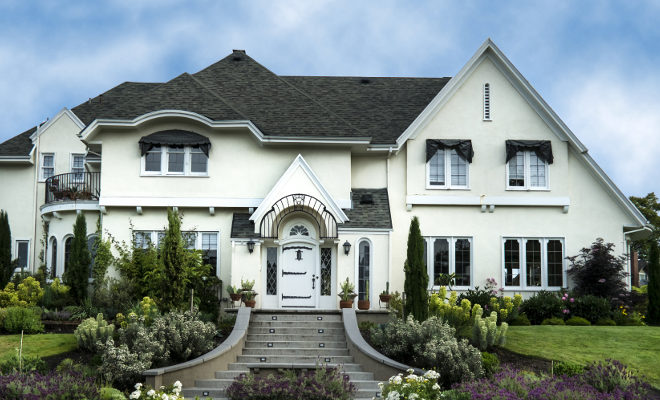 Bigstockphoto
Seth Rogen West Hollywood Haven
|
Seth Rogen is a multi-faceted comedian. With roots firmly planted in the world of comedy, he has successfully broadened his career in TV and film. As a well-respected stand-up comedian, Seth Rogen is on his way to becoming a comedy mogul with successful works as an actor, producer, director and screenwriter. Rogen acquired his West Hollywood home early in his career and it has continued to be a haven throughout his growing career.
Seth Rogen Comedian-Actor
Seth Rogen began his career in comedy as a teenager in Vancouver, British Columbia, Canada. After gaining momentum as a stand-up comedian throughout the area, Rogen gained greater exposure in 1998 at age 16 after winning the Vancouver Amateur Comedy Contest. While still living in Vancouver, Rogen landed his first small acting role in Freaks and Geeks (1999). This series about teenagers dealing with life in high school during the 80's would become the first of many films given to Seth Rogen by Judd Apatow – the acclaimed director who is widely credited for jumpstarting Rogen's comedy-acting career (Seth Rogen IMDB). Even though his partnership with Judd Apatow would ultimately lead to a successful career, his first two projects with the renowned director fell short of expectations. "Shortly after Rogen moved to Los Angeles for his role, Freaks and Geeks was officially cancelled after one season due to low viewership. Rogen later got a part on the equally short-lived Undeclared, which also hired him as a staff writer (Wikipedia)."
Seth Rogen Comedy Star
Rogen's strong background in comedy enabled him to segue into staff writing not long after his first acting gig. Since becoming staff writer in 2001 for Judd Apatow's TV series Undeclared, Rogen has transitioned with ease into numerous other TV and film making roles. In 2005, Seth Rogen made his debut as a co-producer in The 40-Year-Old Virgin. Two years later he earned his executive producing credits with Knocked Up and achieved success in screen writing with the film Superbad. 2013 marked Rogen's debut as director with fantasy-comedy film This Is the End.
With a long trail of achievements, Seth Rogen is undoubtedly gaining momentum and experiencing greater levels of success in the world of comedy. Time Magazine tapped Seth Rogen "frontrunner in a new crop of comedy stars" with his box office topping Neighbors (release May 9, 2014). The college-comedy film which co-starred Zac Efron grossed a whopping $49,033,915 on opening weekend to beat out all others for the top spot. Neighbors grossed a total of $125,917,000, nine days after opening night (includes foreign earnings).
Seth Rogen West Hollywood Haven
Seth Rogen has been a long-time homeowner of a contemporary Spanish style home in West Hollywood, California. Originally purchased in 2006, the home transformed from a bachelor pad into a family home after his engagement to actress and fellow screenwriter Lauren Miller in September 2010. The couple married a year later in October 2011. The home they share, located off Santa Monica Boulevard and Melrose Place, is a quaint 2,853 square feet residence with 4 bedrooms. Rogen paid $1,650,000 for the home in 2006; since then, the property has significantly appreciated.
Ideal Seth Rogen Home
Seth Rogen would enjoy many of the newly-built or historic Spanish style homes in Baltimore, Maryland. His Baltimore home should boast a signature Spanish style with arched windows and doorways, in addition to fireplaces and hardwood floors throughout. Seth Rogen and his wife would need four or more bedrooms to accommodate overnight guests and possibly a growing family. The couple would likely decorate their home with rich earth tones in keeping with Spanish décor, while maintaining a modern sensibility.
Seth Rogen West Hollywood Haven recap: How many Seth Rogen films have you seen? Are you most impressed with Seth Rogen's work as an actor, producer, director or screen writer?
Reach Higher!