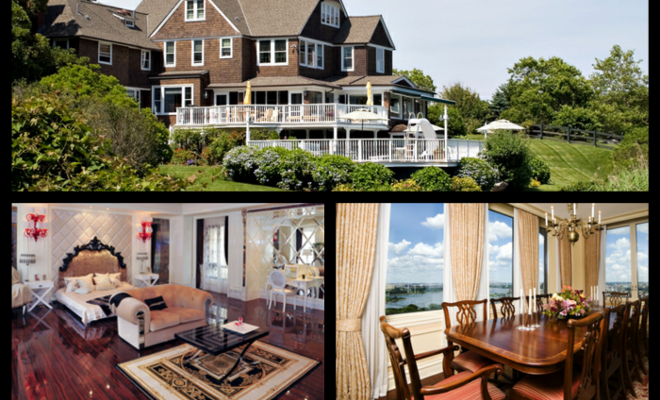 About R.J. Breeden
|
Welcome to Ideal Celebrity Homes blog! I'm R.J. Breeden, and it's no secret – I'm passionate about Maryland real estate.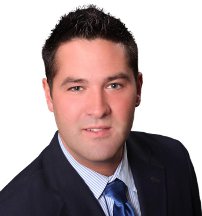 I'm a realtor® who created this blog in December 2013 to give fellow celebrity fans the opportunity to see their favorite celebs through the eyes of a Baltimore real estate agent. Since I am based in Baltimore, each blog post represents a hypothetical celebrity client that desires to set up a new home in Maryland, from pop stars, actors, musicians to athletes. I also blog about celebrities living in Maryland, such as athlete Michael Phelps and Cal Ripken, Jr., and iconic news anchor Wolf Blitzer, Chris Matthews, and Ted Koppell.
I research each celebrity home location and style, luxury lifestyle, and interests to guide me on what type of home would best suit them within Baltimore and other areas with luxury homes throughout Maryland. Celebrities have a vast amount of resources to buy amazing homes and to access the most talented interior designers. Their homes transform into ultimate traditional, transitional, and modern spaces. I also share each celeb's must-have features – from decorative upgrades like marble clad bathrooms and Brazilian cherry hardwood floors to amenities like theater rooms and hot tubs.
Each blog post is packed full of information you may not have otherwise known about your favorite celebrities, for instance, do they love living downtown with spectacular penthouse views or would they rather settle in luxury suburban areas. It may even surprise you to discover that their dream house is situated on a farm.
Did you know …
Brad Pitt and Angelina Jolie prefer to live in their New Orleans French Quarter historic home over any other place in the United States.
Justin Bieber lives in Calabasas, California, not celebrity hotspot Hollywood Hills.
The following daytime TV hosts migrate to their "real" homes when not working in New York City – Rachael Ray in Southampton, New York and Kathie Lee Gifford in Greenwich, Connecticut.
Supermodel Gisele Bundchen has three homes: New York, LA, and Boston, Massachusetts.
Peter Stump of Fall Out Boy prefers to live in his hometown of Chicago, over his "work" home in Los Angeles.
Reese Witherspoon, Hayden Christensen, Jason Mraz, Russell Crowe, Keith Urban and Nicole Kidman prefer to live on farms.
Taylor Swift bought an ocean front mansion in Watch Hill, Rhode Island for $17 million and Rapper 50 Cent bought a Farmington, Connecticut estate for $4.1 million (plus $6 million on renovations and repairs).
When actively working, celebrities create temporary residences in Manhattan, Los Angeles, Nashville, or even overseas. This blog looks past where they have to live for work and uncovers where they choose to call home sweet home on their down time. Celebrities love to get away from the demands of fame and migrate to quaint areas where paparazzi aren't swarming; they look for peaceful places to lead normal lives and raise their kids. Whether it is a high-rise penthouse condo near the Baltimore inner harbor, a farm homestead estate in Cambridge or Reisterstown, a luxury suburb in Bethesda, or a vacation home in Ellicot City, Maryland has something for everyone.
Where do you think your favorite celebs should live – mansions, castles, a billion dollar skyscraper, or something more subtle like a rustic cabin or a modest 3,000 square feet home? How should they decorate their homes? What features and upgrades do they need to complement their lifestyle? What features would they request for a custom built home?
If you were rich and famous, what would your dream home look like? Where would you build it? How many square feet would you want? What about the room layout? What awesome features would your mansion have?
Join me as I take an adventure into the world of celebrity homes, exploring where they would buy property in Maryland. Come with me as I take you through a hypothetical journey of exploring scenarios and preparing showings for celebrities within my hometown of Baltimore.
Don't live in Maryland? No worries! Just fill in the blank with your own location. Most of all, visit the blog frequently for a huge dose of real estate and interior design inspiration. Get an exciting glimpse into the process a real estate agent goes through to present the perfect home for a client; stick around to find out what kinds of homes I would recommend to a celebrity clientele. To those who currently live in Maryland, have lived in Maryland, and/or passionately love the state, generously chime in with comments. I want to know where you think your favorite celebrity would live if they moved to Maryland. Also tell me about your dream home…
By the way, call me if you want more information about listing and buying property in Maryland – so I can extend to you same high level of attention, service, and results I offer all my clients. Even if you need to do business from out of state, I can extend the same attention and concierge service. I am available to guide you on a new or existing construction that fits your budget in the area where you want to live.
The best part of my job is "Turning Your Dreams into An Address."
Keep in touch:
• Facebook
• Twitter
• Google +
• Linkedin
• Youtube
Thanks for visiting!