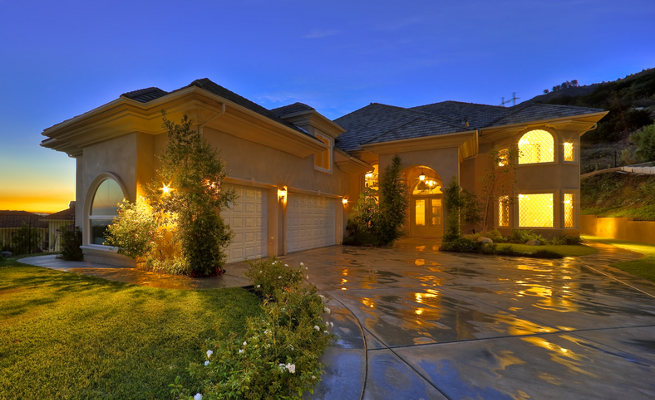 Dreamstime
Chris Evans Bi-Coastal Living
|
You can take Chris Evans out of Boston, but you can't take Boston out of Chris Evans. When acting in films like Captain America and Avengers, Los Angeles and other movie locations is where Evans calls home. The moment a movie wraps or when he grabs a little time off, about five to six months of the year, Evans retreats to Boston. Even when away from home filming movies, he invites a lot of his Boston friends on-location to help relieve the strain and make him feel as normal as possible (Shortlist). When the busy actor and aspiring director makes it back home to Boston, he enjoys the East Coast charm of his industrial loft; when working in Los Angeles, he transitions to West Coast casual – in a home packed with a-list amenities – tucked away in the hills of Hollywood.
Chris Evans Acting Career
Chris Evans is one of those people who never had a doubt about what he wanted to do with his life, and from the first grade he wanted to be an actor. Starting with school plays and theater camp he moved on to the Lee Strasberg Theater Institute. A summer internship in a casting company gave him the contacts he needed to begin his career (Chris Evans IMDB). At the age of 19, Evans took his first acting gig in the TV series Opposite Sex (2000), with The Fugitive (2000) soon to follow. He went on to Boston Public (2001) and Skin (2003) in the ensuing years.
Chris Evans Movies
Chris Evans came to the big screen in Not Another Teen Movie (2001) after having minor roles in the little known films Cherry Falls (2000) and The Newcomers (2000). He followed those performances with The Perfect Score (2004), Cellular (2004), Fierce People (2005), London (2005), The Nannie Diaries (2007), Street Kings (2008), Push (2009), Scott Pilgrim vs. the World (2010), Puncture (2011), The Iceman (2012), and Snowpiercer (2013).
He is best known as superhero material for his performances in Fantastic 4: Rise of the Silver Surfer (2007) and Captain America: The First Avenger (2011). He repeated his role as Captain America in Thor: The Dark World (2013), in Captain America: The Winter Soldier (premiere April 4, 2014), and Avengers: Age of Ultron (premiere May 1, 2015).
Chris Evans Directorial Debut
Experiencing a greater level of fame has caused Chris Evans to rethink his career as an actor. Uncomfortable with press tours, frequent interviews, and high levels of public attention, Evans has decided to transition into the role of director. While playing a superhero in the second Captain America and Avengers films, Evans managed to squeeze in another film, 1:30 Train (post-production April 2014) which he acts and makes his directorial debut. The low-key indie film will either premiere at Toronto International Film Festival (2014) or Sundance Film Festival (2015). Evans plans to direct his second film beginning August 2014 (Collider).
Chris Evans Bi-Coastal Living
Chris Evans experiences the best of both worlds. Owning homes on two coasts offers Evans a fair amount of variety in regards to environment and city life; despite the obvious differences, both homes share the same attribute – privacy! When in Boston, though he spends a great deal of time visiting his parents and siblings in the same home that he grew up in, Evans also owns property in Boston. His East Coast apartment is somewhat hidden away within the semi-industrial part of Boston known as the Combat Zone. His expansive bachelor-pad loft is the perfect place for Evans to crash and to enjoy his stockpile of beer, as Details Magazine describes, "shelves of his fridge are neatly stacked with much of the world's supply of Bud Light in cans and little else."
Since 2007, Evans has owned two different homes in Los Angeles. The first was a small, minimalist home of 1,286 square feet with white walls and dark furniture that he purchased for $1.26 million. Chris Evans sold the home for $1.45 million to move into a recently flipped and renovated, 4,599 sq. ft. home down the road in the Hollywood Hills neighborhood of Laurel Canyon. He must have had his eyes on the property since mid-late 2012 as the home experienced massive upgrades. With the help of Stewart-Gulrajani Designs, the mundane property transformed into a home with hardwood flooring, beamed ceilings, spacious open-concept kitchen, 60-inch commercial range with a massive 10-foot wide industrial stainless steel vent hood, a pair of dishwashers, a built-in Miele coffee maker, dark wood custom cabinets, 'Italian Bianca Marble' countertops, wet bar, master bedroom with dressing room, steam shower, and large floor-to-ceiling windows that offer panoramic views of the city (Zillow listing details). The moment the seller flipped it on the market in February 2013, Evans managed to close on the home in early April 2013 after offering $3.52 Million. Evans won the bidding war by giving $20,000 over the asking price (Dailymail.co.uk). The home has a secluded back yard with a large fire pit and a large pool with attached spa, only open to the most amazing views of Hollywood and downtown Los Angeles.
Ideal Chris Evans Home
Chris Evans would love the Baltimore neighborhood of Harbor East. This little burg is situated in between the Inner Harbor, Little Italy, and Fells Point. It is a perfect place off the beaten path, away from the busiest area of Baltimore, yet close enough for Evans to hop over to a bar or restaurant. Evans' loft-style townhouse condominium should have at least 4,000-6,500 sq. ft. of living space, spanning three floors, and an exclusive rooftop deck. Chris Evans' Baltimore pad would be perfect for inviting a large group of friends over to hang out on the rooftop all night long on warm summer evenings.
Chris Evans Bi-Coastal Living recap: What do you think of Chris Evans career change as a director? What hot spots in Baltimore do you think he would enjoy the most?
Wishing You the Best!