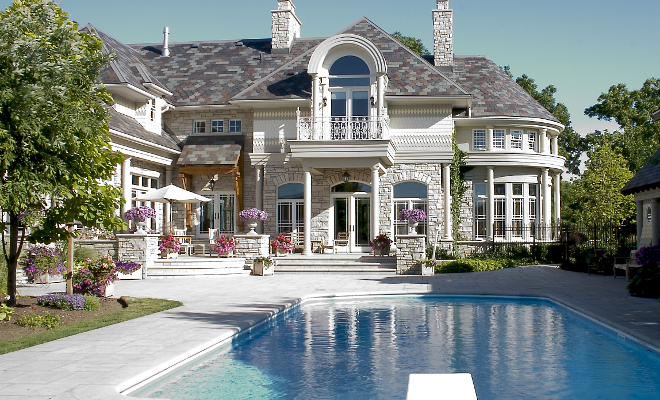 Bigstockphoto
Johnny Depp Castle Homes
|
Johnny Depp's eccentric persona is not limited to his career as an actor. His taste in homes is as extravagant as his personal style and odd-ball acting roles. Johnny Depp, musician turned actor, has managed to captivate the attention of millions of fans over the course of his career and he shows no sign losing momentum. Regarding home ownership, the man famously known for his odd-ball character Captain Jack Sparrow of the Pirates of the Caribbean has become the king of his own castle, not once but twice.
Johnny Depp Career
Hailing from his birthplace Owensboro, Kentucky and Florida, where he was raised, Johnny Depp made his way to Los Angeles to pursue a legitimate career in music. At 16, Depp dropped out of high school to join the garage band called The Kids. "The group became successful enough to open for the Talking Heads and the B-52s, but they barely made ends meet. Depp lived for months in a friend's '67 Chevy Impala" (Biography).
Making the transition from music to acting can be difficult, but not for Johnny Depp – especially after a life-changing meeting with a successful Hollywood actor. If you are a die-hard Johnny Depp fan, you can thank Nicolas Cage for recognizing his star potential and accelerating his career in acting. With a star persona and the backing of Nicholas Cage and his new agent, Johnny Depp took a few movie extra roles while intensively training in acting "first in classes at the Loft Studio in Los Angeles and then with a private coach" (Biography). Depp snagged his first legitimate movie role in the horror film Nightmare on Elm Street (1984). The biggest break came three years later after taking the role of "undercover cop Tommy Hanson in the popular Canadian-filmed television series 21 Jump Street. The role thrust Depp into almost immediate stardom. He became a teen idol overnight" (Biography). With 21 Jump Street, a star was born and he would go on to became the hugely talented and magnetic actor that we know him for today.
Actor Johnny Depp
Johnny Depp's acting career has been nothing less than dynamic. He takes roles which are obviously written specifically for him and applies himself to his craft like no other actor in the industry. Johnny Depp's wide range of acting roles and eccentric persona has made him equally popular among men, women, adults, teens, and children. Some notable Johnny Depp films are Edward Scissorhands (1990), Pirates of the Caribbean series (2003-2016), Sweeney Todd: The Demon Barber of Fleet Street (2007), Alice in Wonderland (2010), and The Tourist, opposite the beautiful Angelina Jolie (2010). Depp assumed the role of Dr. Will Caster in the mystery sci-fi Transcendence (2014). In the film, Depp's character "works toward his goal of creating an omniscient, sentient machine." A radical anti-technology organization opposes his efforts to create a world where "computers can transcend the abilities of the human brain" (Johnny Depp IMDB). Upcoming Johnny Depp films are Through the Looking Glass (2016) and Pirates of the Caribbean: Dead Men Tell No Tales (2016) as Captain Jack Sparrow, marking the fifth movie in the popular film series which began in 2003.
Johnny Depp Castle Homes
Johnny Depp is prolific home owner. He owns six homes which range from $2.3 to $16 million. He owns four homes in California, throughout Los Angeles and West Hollywood – one of which is a 1927 fairytale-like castle. His Bavarian castle in West Hollywood, complete with battlements and rounded turrets and towers, was originally owned by Bella Lugosi and served as the home of the munchkin characters who had roles in The Wizard of Oz movie (City Data). Three months after buying his fourth mansion in Los Angeles for $4.4 million, in November 2012, Johnny Depp purchased a fifth 19,042 square-feet and 19-room estate in Nashville, Tennessee for a whopping $16 million to enjoy with his fiancé Amber Heard. Johnny wants to write and play music in the Nashville countryside and he is keen to please equine enthusiast Amber, 26, who will love to ride horses in the rural spaces close to their new abode (Azcentral). Continuing on his extravagant home-buying streak, Johnny Depp is rumored to have bought a Downtown Abbey-style castle in Somerset, England in January 2014. The stunning mansion looks like it has been taken straight out of a Jane Austen novel. It boasts 12 bedrooms, 8 baths, and expansive land of 850 acres – a kingdom of its own. The home is said to be worth between £12-13 million. This home purchase was also made in collaboration with fiancé Amber Heard.
Ideal Johnny Depp Home
Johnny Depp would enjoy a Maryland celebrity home on a rural, water-front farm estate in Rock Hall, Maryland (west of Chestertown). The home would resemble his existing Nashville home, giving him an amazing refuge from his demanding career. He and financé Amber Heard would thoroughly enjoy the waterfront lifestyle and expansive acreage for horse riding. He could comfortably host a number of guests in a 12,000-15,000 sq. ft. home with multiple guest suites or detached cottages. With a helipad on site, the couple can easily meet their obligations across the US and abroad.
Johnny Depp Castle Homes recap: How many Johnny Depp movies have you seen? If you could own one of Johnny Depp's castles, would you prefer to own his Hollywood or French castle?
Keep Smiling!